New Year, New Goals! Skincare For Your Gym Time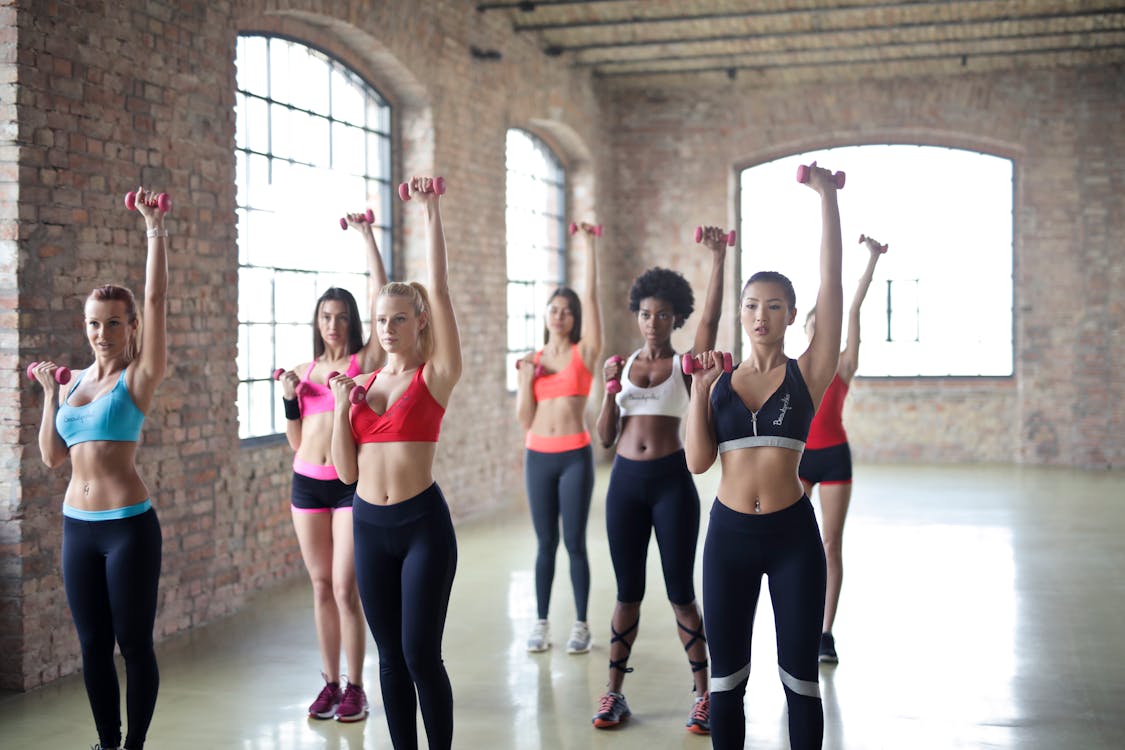 We know you're ready to get into shape and make 2023 the year that you reach your fitness goals! How do we know? Let us guess…
Admit it, many of us set the same resolutions each year—but this time around, let's make sure that we take care of both our bodies and skin before breaking a sweat in the gym. This way, no one ends up with breakouts! Let's start off 2023 right by taking good care of ourselves inside and out.
PRE-GYM
STEP 1 – Before working out, ALWAYS remove any makeup
Let's be honest: you don't want to create a breeding ground for bacteria and pimples by allowing sweat and oil to mix with your makeup. To avoid this, cleanse your cosmetics with Rose Micellar Cleansing Water from 100% PURE.
before getting active. If you're exercising immediately after waking up, jump straight to step 3!
STEP 2 – Light Moisturizer
Not only is dehydrated skin uncomfortable, but it can also lead to an accumulation of wrinkles and dead skin cells that may clog your pores. After you've washed off the makeup or dead cell residue from your face, comfort your parched complexion with the non-greasy Rose Water Hydrating Milk that will help lock in moisture for long-lasting hydration.
STEP 3 – Mist
Working out can be an intense endeavor, and no amount of skincare will make the process any easier. That said, we can ensure our skin remains comfortable throughout by liberally spritzing it with mist before beginning our exercise routine.
STEP 4 – Don't Forget SPF
Exercise is the key to keeping your body healthy, while sunscreen is a must-have for protecting your skin's health. Whether you are working out near a window or spending time outdoors, those UVA and UVB rays can cause permanent damage to your complexion. Thus, wearing SPF is absolutely essential! The Green Tea SPF 30 from 100% PURE keeps your skin moisturized and nourished while protecting your skin from harmful UVA and UVB rays.
POST-GYM 
STEP 1 – Wash with Toner
Now that you have put in your hard work at the gym, it's time to quickly and efficiently cleanse your skin from any sweat or grime. Utilize a toner wash on top of a cotton pad to delicately remove excess sebum and dirt before bacteria has the chance to set in. You can use the Rose Micellar Cleansing Water from 100% PURE, which cleanses not only makeup, but also sunblock, excess oil, and environmental toxins while purifying and toning with calming floral waters. 
If you prefer not to carry around liquid products in your gym bag or if running water is unavailable where you exercise, try carrying pre-soaked toner pads with you. Cleansing wipes can also work as an alternative; however, bear in mind that this option isn't necessarily ideal since it's just like applying soap and leaving it on. If utilizing cleansing wipes is necessary for the situation, be sure to rinse off any leftover residue with water afterward!
STEP 2 – Cleanse
For healthier skin, cleanse your face with a mild cleanser post-arrival back home. It is the easiest way for you and your skin to say "thank you" for taking excellent care of it!
STEP 3 – Shower with a creamy mask (NOT EVERY DAY)
Treat your skin to some TLC twice a week with an in-shower creamy wash-off mask, like the 18.3% Active Ingredients Vitamin C Glow Max Bright Mask from 100% PURE. 
In the steamy shower air, this type of mask can help maintain transepidermal water loss – that is, preventing hydration from escaping your skin! So not only will you get all the nourishment and benefits of a face mask while taking a nice hot shower; but it also retains moisture that would have been lost otherwise. It's time for healthy glowing skin care made easy!
STEP 4 – Moisture
After an intense workout, your skin has lost a significant amount of salt and water. Reinvigorate it with hydrating products! Start off by applying a serum that preserves moisture in the dermal layer, then apply your favorite moisturizer to lock all its beneficial benefits in place for hours on end.
STEP 5 – SPF again
Aren't you convinced yet that SPF is a must in your post-workout skin care routine? Don't forget to protect yourself, because we're serious when we say this— UVA and UVB rays do not discriminate. Get your protection now!
STEP 6 – Exfoliate and moisturize your body
Why do we fail to give our skin the tender, loving care it deserves – especially on other parts of our body? Yes, the skin may be a bit tougher than what's found on our face, but that doesn't mean it can go without TLC. After your shower, why not use an exfoliating product for extra smoothness? Many of our readers have expressed their love for using the Lavender Body Scrub from 100% PURE which they've used to eliminate any scaly patches from their legs and feet. And we absolutely adore learning new ways to use these products through you all! To wrap things up in your skincare routine, don't forget about applying a non-greasy moisturizer.
Now, you can simultaneously reach your fitness ambitions while attaining the skin of your dreams. Not only is physical health important, but we also have a commitment to giving back to an organization that aligns with our values. This year, we're resolving to prioritize others and make sure they receive the care they need.