The Best Product For Your Daily Life: Tinted Moisturizers 
With so many varieties of tinted moisturizers available, it can be overwhelming to choose the one that is perfect for your needs. Tinted moisturizer does what its name implies, but with such a broad selection—ranging from those with SPF to ones that provide full coverage or emphasize hydration—it may seem impossible to find exactly what you're looking for. 
Fortunately, there are plenty of options on the market! With enough mindful browsing and consideration of all factors involved in selecting a tinted moisturizer, you'll surely discover the ideal product.
Finding The Right One For You
When we look at tinted moisturizers, it's essential to measure them on a finish-to-coverage scale. Although they don't offer the same amount of coverage as foundations would, some are mo
re opaque than others.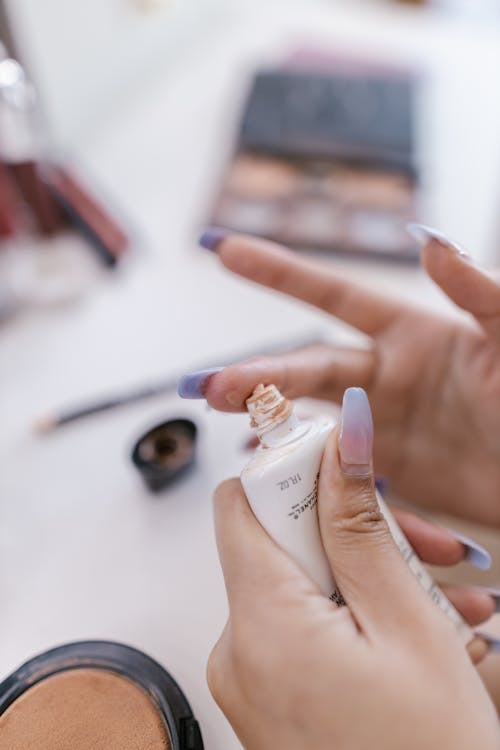 To avoid disappointment when shopping around for these products, be sure to know what you're looking for ahead of time so that you can make an educated decision about which product best fits your needs.
The other aspect is the finish. A light sheen to add moisture in a tinted moisturizer is expected, but some products dry down more matte or skin-like, while others are overly dewy. I recommend 100% PURE's BB Cream as a reference point since it has good coverage and an always natural non-dewy/matte finish. Fruit Pigmented® Tinted Moisturizer also offers similar results with slightly higher coverage than the former product mentioned.
If you're looking for almost full coverage with a matte finish, The 100% PURE Fruit Pigmented® Healthy Foundation is your best bet. It won't feel heavy on the skin and offers maximum coverage without making it look cakey. 
For an option that doesn't leave any shine behind, try out Fruit Pigmented® 2nd Skin Foundation; one pump of the product provides intense pigmentation just like oil paint! You can even mix it into your daily moisturizer to create a lotion-like consistency if desired.
Kosas' Tinted Oil carries a lightweight finish that is neither overly glossy nor too matte. Many people have found it to be the perfect balance between sheer and full coverage, though those with dry patches should consider avoiding this product as it has been known to cling onto them.
If you're looking for something super dewy, 100% PURE offers Fruit Pigmented® Tinted Moisturizer which has a liquidy texture, and provides lightweight coverage but also feels quite oily going on. And it is the closest formulation among these products to an actual moisturizer in this beauty editor's opinion.
If you're searching for a foundation that offers a dewy finish, 100% PURE provides the perfect balance between coverage and glow with the Fruit Pigmented® Full Coverage Water Foundation. If blemishes are your primary concern, 100% PURE's BB Cream is an ideal choice as it conceals flaws while still allowing you to maintain your natural radiance. 
There are many tinted moisturizers on the market, but this chart serves as a useful guide.