How To Look Fresh In Your Video Calls, Even Wearing Sweatpants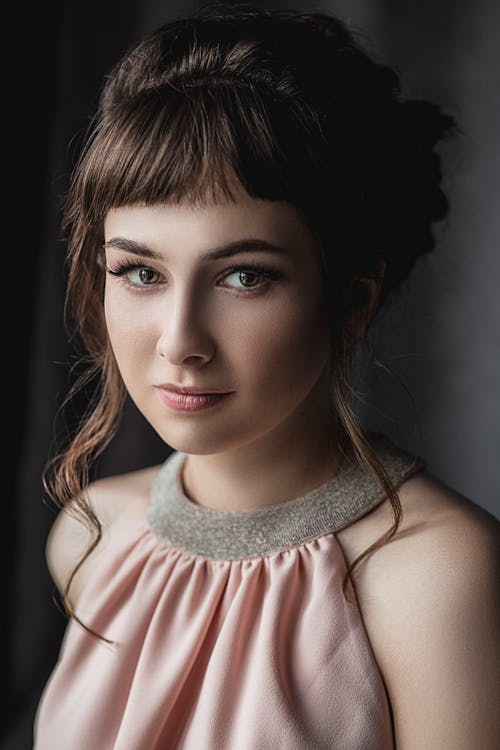 As we've attended virtual check-ins with family, work meetings on Zoom and Slack, and even the occasional cocktail party over Google Hangouts – all of us seeing our own sleep-deprived faces in those little boxes – it's been quite a struggle to make ourselves presentable for these at-home occasions. A cute top and a slick lip color are the perfect combinations to brighten up your skin. It works no matter what, even when you're in sweatpants! With just these two elements at hand, you'll be glamorously ready for any occasion!
Follow these five simple steps to get started!
1. Smooth Your Skin
For luminous, even-toned skin, it's recommended to begin with spot-checking problem areas and using a brush to apply concealer or foundation. The Fruit Pigmented® Full Coverage Water Foundation from 100% PURE can be used for both. Layer up the coverage depending on your desired outcome.
2. Add A Bit Of Highlighter
Subsequently, apply highlighter to the highest points of the cheekbones, and inner corners of the eyes. It will accentuate the cupid's bow, as this area naturally reflects light. A good pick for your daily routine is the super easy-to-use and versatile Luminating Creme.
Or you can use the Fruit Pigmented® Gemmed Luminizer to sweep up the cheekbones and along the eyelids with a brush, adding an almost invisible touch of warmth and definition that helps to naturally illuminate your face.
3. Warm Up With A Bronzer
To create a sun-kissed complexion, glide the 100% PURE Cocoa Pigmented Bronzer horizontally along the temples, forehead, eyelids, and cheeks. This technique of evenly distributing the product ensures that your skin has a warm and believable radiance. This method brings a much more natural looking than just applying it to the cheeks.
4. Open Up Your Eyes With Mascara
To enhance your radiant complexion, stroke on several layers of deep black mascara; aiming to achieve a wide-open and alert look. The mission is to drastically draw attention to the eyes.
5. Finish Up With A Touch On Your Lips
A red lip is a timeless beauty look, but it never fails to appear modern and fresh. To add a touch of glamour, you can use the Fruit Pigmented® Pomegranate Oil Anti-Aging Lipstick Hibiscus shade on your lips. If you want precise definition use a lip brush, but if you're going for something more subtle just do it with your fingers!