Tips To Not Mess Up With Your Hair Color At Home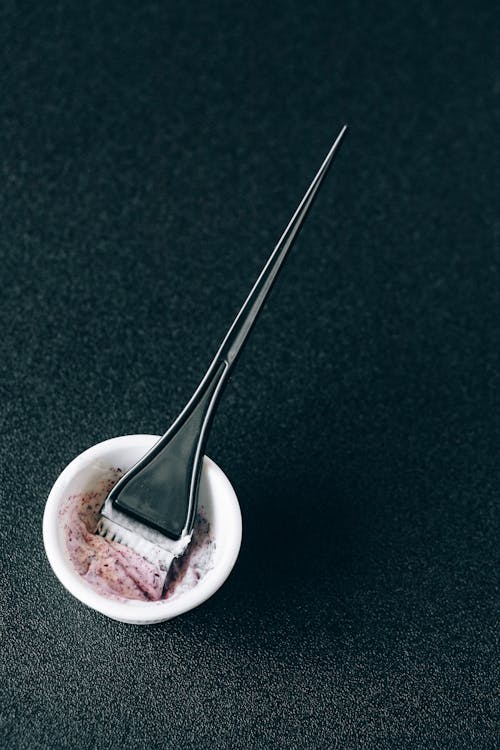 Your rebellious '90s spirit never gets extinguished, and you're always willing to take on a DIY project. However, the scope of your projects typically has its limits; for instance, if it comes time to repaint a cabinet or reupholster furniture in your house–you'll likely call a professional! 
Similarly, when you make home-cooked meals like cacio e pepe but still seek out sushi from restaurants. Currently though, perhaps you find yourself wondering if this is the moment that boxed dye calls your name, even when professionals are usually preferred! 
There is a lot of color chemistry happening, and it can be hard to fix mistakes. Consult with an experienced professional before taking the plunge into coloring your hair. Professional hair colorists recommend, for those experimenting with dye for the first time, schedule a consultation to ensure you're using appropriate colors and techniques. To avoid any unfortunate dye jobs, connect with your favorite colorist for a digital consultation and receive their sage advice. Not only will this lessen the danger of an unwelcome outcome, but you can also show your appreciation by compensating them, and sustaining local beauty professionals in these tough times!
Shopping For Hair Color 
Always triple-check whether the dye is permanent or semi-permanent. Both do not contain any bleach, however the latter is milder and much sheerer. If you're opting for a permanent choice, then pick one that does not include ammonia (which could be damaging) as well as PPD – which happens to be the most usual allergen in hair dyes with lots of alternate solutions out there without it included! To ensure your safety even further, prior to coloring anything, remember to conduct an allergy test 24 hours before proceeding – and only after that should you get your desired hue underway!
Get To Coloring!
Covering Some Grays
Your primary objective is to ensure a perfect color match for your hair. According to specialists, the easiest way to do this is by comparing it with fresh hair that has not been exposed to sunlight; typically found at the nape of your neck where there's minimal sun exposure.
As opposed to relying on an old photo that can easily be altered due to lightning or oxidation from being out in the sun – looking at freshly untouched locks will give you far better results!
If you want an exact match for your hair color, there's a very simple method: Separate the middle section of your hair from crown to nape and take a photo in natural light – you'll get much better results.
Of course, it goes without saying that regular root touch-up kits won't be enough if you're looking to completely change up your look with a new hue. When taking on such a fun activity, make sure to follow specific instructions so that you achieve ideal results!
From Roots To Tips: Coloring The Whole Head
Instead of just trying to match a box dye with your existing hair color, choose one that speaks to you. Hair colorists advise simplifying this procedure into two basic steps: shade (how light or dark the hue is) and tone. It's all too easy to be misguided when buying at-home hair dyes, so if you're ever in doubt, simply select half a shade lighter than what you initially thought. 
For example: If you prefer black hair, try a deep brown shade, as it will look more natural and less dull. For an extra salon-like dimension, opt for a semi-permanent gloss that is slightly translucent.
It's time to consider tone. Professional colorists will determine whether someone is best suited for a warmer or cooler hair hue based on what they observe. Generally speaking, those with dominant cool tones should opt for a more icy shade, while warm undertones look better paired with warmer colors. 
To find out where you stand in the spectrum of cool and warm hues, take a peek at your wrist veins! Figuring out your skin tone is simple. If you have mostly blue veins, it's an indication that you are cool-toned; green veins suggest warm tones. In the event of a mix of both colors, then likely you're neutral – meaning either hue will look good on you!
To be sure of what shade to go for in terms of blonde or brunette hair dyes, check out their names: icy and ashy hues suggest cool blondes, whereas gold and wheat denote warm ones. Similarly, for browns – smoky suggests cooler shades while chestnut (reddish) or caramel (golden) point toward warmer coloration.
Getting Blond
If you want to lighten your hair, the only way is through bleaching. A blonde box dye will be rendered ineffective on darker tresses without it. It's recommended not to attempt this type of procedure at home and instead go for an advanced technique such as highlights, balayage, or baby lights that require expert hands and knowledge in order to recreate them properly. 
Furthermore, the bleach found in stores is not as strong or advanced compared to what professionals use. That means you could end up with a color that's orange instead of flaxen. To avoid this problem and get your desired shade, consider using a gloss, which can help refresh your color without blanching it out completely. Glosses provide sheer yet semi-permanent coverage for patchy areas, unevenness, and many other issues quickly and efficiently!
Will You Need Anything Else?
Before you purchase anything else, check that the kit in your cart has all the necessary tools. If it is lacking something essential, add gloves or a brush to make sure it's complete. Furthermore, don't forget an old t-shirt and towel that can take on a bit of dye – at-home coloring may get messy! 
Additionally, specialists recommend using color-protecting shampoo and conditioner as well as a strengthening treatment to help minimize damage and keep hair looking vibrant. Coloring typically causes some amount of harm to the strands, but by incorporating intensive treatments afterward you can reduce that destruction while maintaining shine.