Everything You Need To Know For Treating Summer-Damaged Hair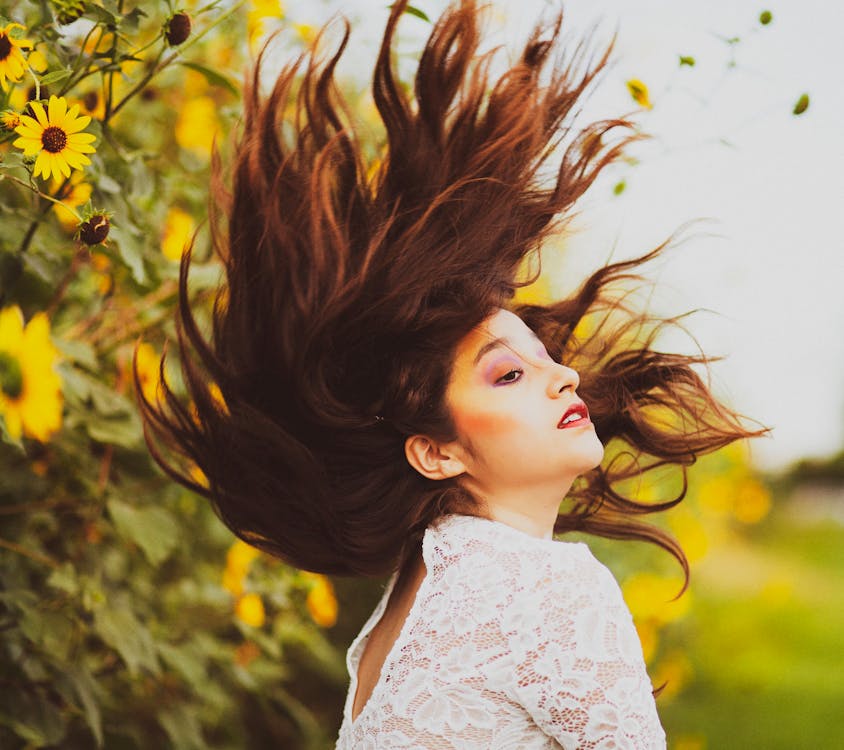 Ahhh, summer—the ideal time to experience lifelong memories and fun in the sun! Unfortunately, all that fun can take a toll on your hair's health: from lack of hydration and fading color to matted tangles and excessive frizz. After weeks of swimming, running around outdoors, and soaking up those sweet rays of sunshine, you may find yourself with fried ends instead of healthy tresses. But don't worry; if you've reached this point, then you know summer must have been great!
Good news! You don't have to leave your home to restore and invigorate your hair. Nourish, revive, and pamper yourself with an effortless root touch-up or a luxurious deep conditioning treatment that will give you salon-worthy results of softness, shine, and body. No matter the texture of your tresses – silky or unruly – get ready for glossy strands in no time!
Make The Difference With What You Use Everyday
If you shampoo your hair frequently or sparingly, the ideal shampoo and conditioner are essential in deciding how healthy and resilient your locks look and feel. Swirled with nourishing oils rather than aggressive surfactants, clean shampoo delicately cleanses, giving hair a luminous shine that is both soft and full of body.
The best conditioners can not only moisturize, tame frizz, and lend beautiful shine to your hair, but also utilize natural ingredients instead of silicons. Here's a pro tip: When conditioning in the shower, comb or brush your locks for easier detangling with minimal damage – especially if you have curly hair, which is particularly susceptible to breakage compared to its straight counterparts.
Always Have A Leave-In
For those of you who don't have very fine hair, using a leave-in conditioner after conditioning in the shower will make your locks look and feel fabulous. Just apply it to freshly washed strands before blow-drying or air-drying for glossy, more manageable tresses – trust us when we say that the results are well worth it! However, if you do have very fine hair, try just adding a little product to your ends with no conditioner at all.
Scalp Care
A healthy scalp is an ultimate foundation for great hair. The 100% PURE Burdock and Neem Healthy Scalp Shampoo lathers into a foamy refreshment, purifying your scalp and cleansing away sweat, oil, and product residue while also acting as an incredible massage! After using this luxurious product, you will love not only your scalp but also your beautiful head of hair.
Extra Shine!
Build an all-inclusive set designed with everything you need to tame, detangle, moisturize, and shine your hair. You get a remarkable boar bristle brush as well as a wide-tooth comb for superior styling results. Also, include in the bundle a smoothing serum and a quick-drying microfiber towel. Enjoy superior results with ease!
Deep-Conditioning With Heat
Unveil your hair's true magic with 100% PURE pre-shampoo serum! This revolutionary product deeply conditions and nourishes color-treated, heat-styled, chemically straightened, and sun, ocean, or pool-damaged hair. It absorbs into the strands in just 20 minutes to banish frizz, create a sleek texture and leave you feeling beautiful from roots to tips.
A nice experience to try with the serum or massage oil, try doing a workout, or take a sauna afterward! The extra heat will ensure that your skin experiences maximum benefits. You'll be amazed by how refreshed and renewed you feel after–the results are undeniable!
For maximum effectiveness, the Honey and Virgin Coconut Restorative Conditioner should be applied to wet hair and then exposed to heat from a blow-dryer. This helps all the oils, butter, and other nourishing ingredients penetrate deep into the follicles for long-lasting results. You can leave it on anywhere between 3 minutes up to 15 minutes depending on your hair type; we guarantee that you will love how soft, smooth, and manageable your locks become after just one use! Afterward, simply wash as normal—the incredible effects are sure to stay with you through multiple shampoos!
Last, But Not Least: Trim Your Hair Occasionally 
To ensure that you have a healthy head of hair, regular trims are essential. While it's always best to get your trim from a salon professional, with the right tools – such as quality scissors and clips – plus some self-discipline in snipping only small sections at a time, even an at-home haircut can be successful!