Learn What Happens To Your Skin Because Of The Pollution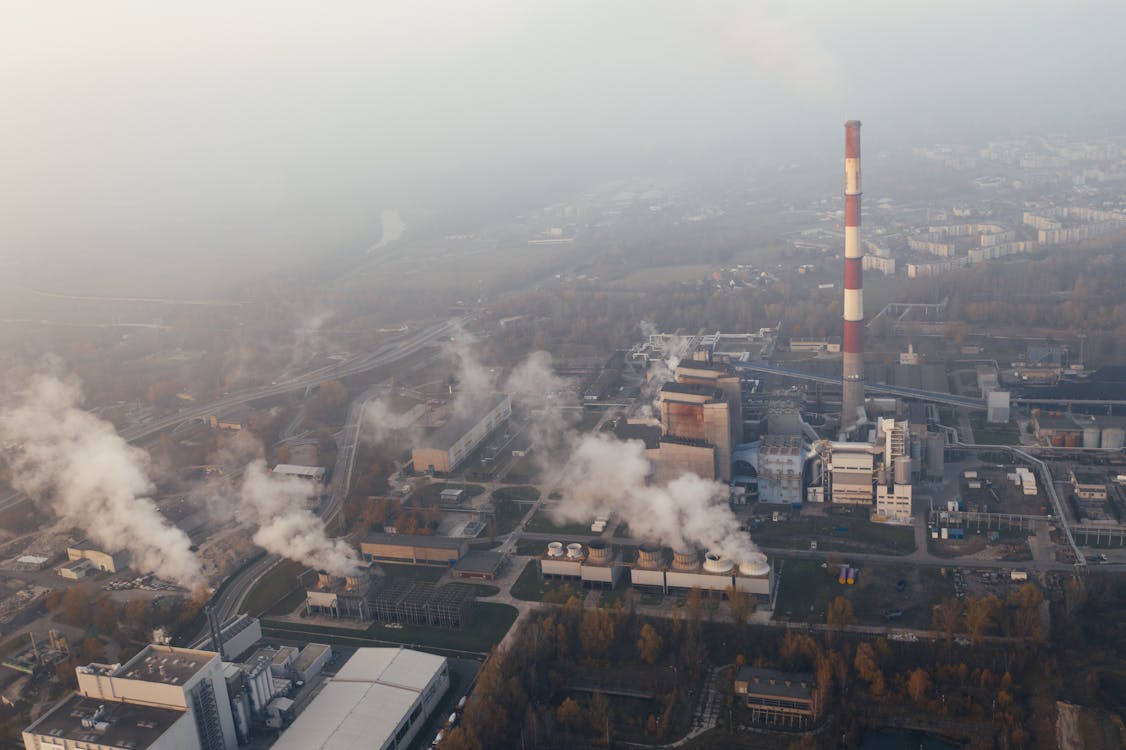 With the continuous relaxation of air and water quality regulations by the EPA, as well as ever-increasing global pollution levels, it is incredibly hard to tell what actual impact pollutants have on our skin. We are increasingly exposed to environmental toxins through inhalation or contact with food, water and even touching objects. Not only that but also in terms of "pollution" itself this can range from light dust particles all the way up to industrial emissions. Nonetheless, one thing remains certain: we need to be much more aware of how much pollutant exposure we receive daily!
Physicians are studying the effects of environmental toxins on our bodies. They believe that our skin plays an integral role in trying to protect us from pollution, as it not only absorbs what we eat and breathe but also through its own contact with pollutants.
100% PURE has devoted years to developing an elixir for skin that combats airborne pollutants, which have been scientifically confirmed as contributors to various skin conditions such as cancer, aging, atopic dermatitis, and psoriasis among other diseases. All of these are known to be absorbed through the human epidermis into the body itself.
Having The Best Weapons
According to some physicians, the best way of taking care of our skin is by maintaining healthy skin-barrier function in order to block as many pollutants from entering our dermal layers. These pesky pollution particles have been known to break down collagen and oxidize the lipid layer on the surface of our skin, leading to hypersensitivity, uneven pigmentation, lifelessness, breakout outbreaks, and premature aging. Even worse – smog can disturb this barrier even without penetrating it!
To successfully fight the negative effects of pollution on your skin, a multipronged approach is essential. This includes cleansing without overdoing it, hydration at both superficial and deep levels, as well as the use of ingestible and topical antioxidants. Have faith; with this comprehensive strategy, you will surely see results! 
Detoxifying ingredients, such as charcoal found in Charcoal Clay Cleanser
From 100% PURE, can help to eliminate environmental pollutants from the skin. Additionally, antioxidants like the powerful duo Antioxidants + Multi Vitamins and products that have black tea​, like the Black Tea Grass Jelly Anti-oxidant Serum is pivotal for preventing free radical damage brought on by these toxins. For a more potent defense against pollution-induced harm, use Vitamin C Serum for the best results!
Your Lifestyle Is Important
Nutrition and lifestyle are advantageous tactics to offset the effects of pollution on your skin, according to specialists. To maximize its restorative capacities and reduce stress, decrease your consumption of alcohol, processed meats, sugar-based products, fried foods as well as refined flour. Eating cherries, blueberries, nuts, tomatoes, and leafy greens is an efficient way to boost antioxidant levels in order to fight free radicals from within. 
Due to its extreme toxicity, doctors recommend avoiding large predatory Pacific fish like swordfish and tuna, as they are inundated with the dangerous methyl mercury emitted from Asia. It has been documented by NASA and other organizations that the noxious emissions from Chinese coal burning cross international boundaries, leading to one-third of California's most perilous particulate matter and 65 percent of toxic ozone in the state. 
According to dermatologists, taking saunas on a regular basis can lead to removing heavy metals as well as other environmental toxins while also improving your skin health. However, be sure to moisturize afterward!
Scrubbing too hard, using fragrances and petroleum-based substances, as well as undergoing certain laser treatments can weaken your skin's natural barrier against pollutants, according to dermatologists. When a layer of protection is removed or irritated, it allows potentially damaging particles to enter more quickly.
To prevent environmental damage from impinging on our complexions, it is therefore essential that we create an efficient skincare routine; one which includes antioxidants and detoxifying agents – just like sunscreen!