Understand The Best Night Skin Care Routine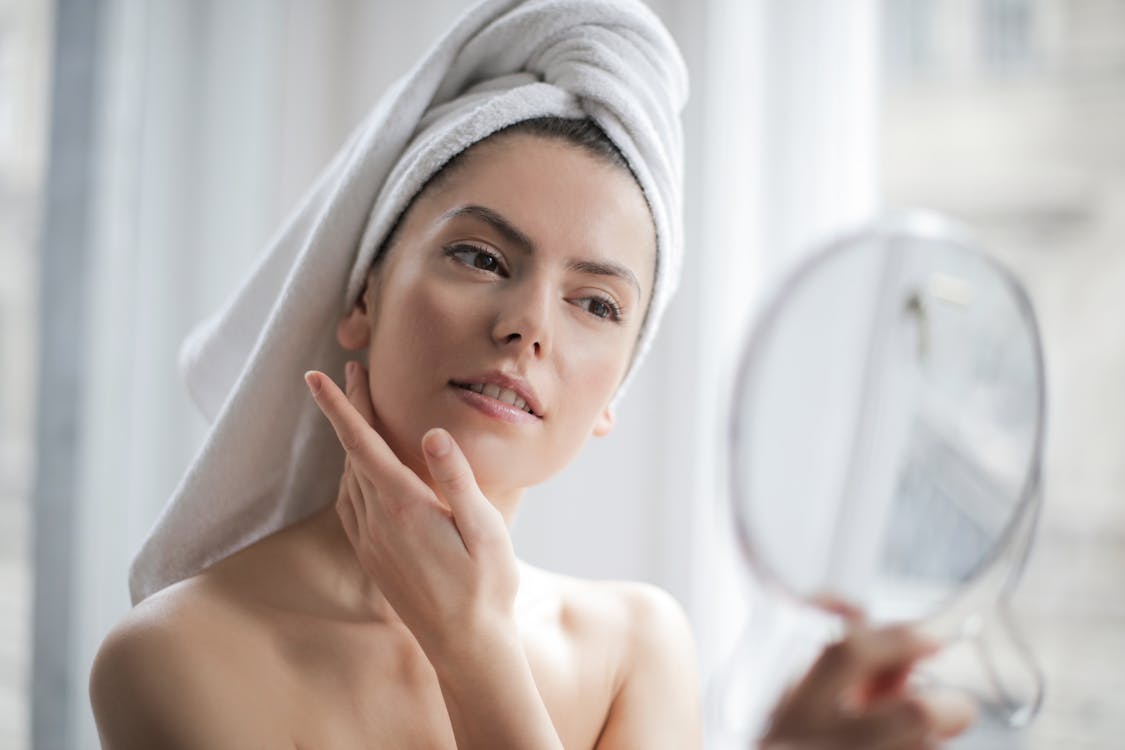 Every night brings with it the skin-care version of a clean slate, regardless of what your day consisted of – too little hydration or maybe even excessive sun exposure. That's because, during the evening, our skin begins its natural regeneration process. With this opportunity to nurture and improve your skincare routine by adding treatments.
According to several dermatologists, the best order for applying your skincare products is from the thinnest texture to the thickest. The reason this sequence matter has less to do with what kind of product you're using and more about their textures. 
Thinner formulas tend to have smaller molecules that penetrate the skin better when applied first before thicker ones which are composed of larger molecules. 
While there's no wrong order per se, we must take care not to make the biggest mistake in our routine: allowing our products not to be absorbed properly!
To begin with, make sure to start with liquid formulations such as tonics, essences, or toners; proceed on to serums for maximum potency; moisturizers for extra hydration if your skin requires it (not everybody needs this); and lastly a mask that will lock everything in.
Tonic, Toner, or Essence
Skin toners can be a game-changer when it comes to achieving luminous, healthy skin. Designed to gently exfoliate and cleanse deep into the layers of your skin, this essential product helps you reveal a brighter, firmer complexion – fast!
Serum
100% PURE Brightening Serum is the perfect solution to restore your skin's natural glow. The innovative formula of natural ingredients will help you achieve a healthier and more youthful complexion with continued use. Who says looking good has to be hard? With the Brightening Serum, achieving radiant skin is as easy as ever – so what are you waiting for?
Moisturizer
Using your serum might be enough, but if you want more hydration, you can also use the 100% PURE Retinol Restorative Overnight Balm.
Rejuvenate your complexion with a nighttime moisturizer that's packed full of natural ingredients to help restore, hydrate, and revitalize skin for the perfect glow.
Mask
Try the Ginseng Collagen Boost Mask from 100% PURE, the ultra-hydrating hydrogel mask, formulated with anti-aging ginseng root, helps support collagen production for a youthful and supple appearance. Featuring 95% organic aloe juice and 5% plant cellulose, this unique mask transfers hydration directly into your skin to quench dehydration while thinning as it works. Plus, its innovative technology further assists in delivering active ingredients to enhance nutrient absorption for more targeted nourishment than ever before!
Why Knowing Your Skin Type Matters? 
No matter your specific type of skin, make sure to use ingredients that have been formulated to meet its unique needs. For example, those with oily skin should pass up heavier or occlusive products—petrolatum included—that can weigh down the face and clog pores. Instead, they may benefit from adding a toner into their routine as well as serums containing witch hazel, alpha hydroxy acids (AHAs), beta hydroxy acids (BHAs), retinol and/or retinoids for optimal results.
Do I Need To Wait Between Products?
We recommend waiting no more than sixty seconds for products to fully absorb into your skin; this helps ingredients act better, prevents dilution, and avoids any undesirable interactions. Certain product combinations like AHAs and retinols can be irritating, so vary these throughout the week if possible.
Can I Switch Orders Of The Products?
Each individual's skincare routine is unique. For example, if you're using retinol, and it's leaving your skin feeling dryer than usual, it's recommended to apply it after moisturizer to alleviate the discomfort– whereas traditionally one would apply this prior to the cream. Additionally, medications for particular skin conditions should be placed closest to the epidermis in order for them to be most effective, no matter what consistency of product they are!