Tips For Post-Sun And Beach Skincare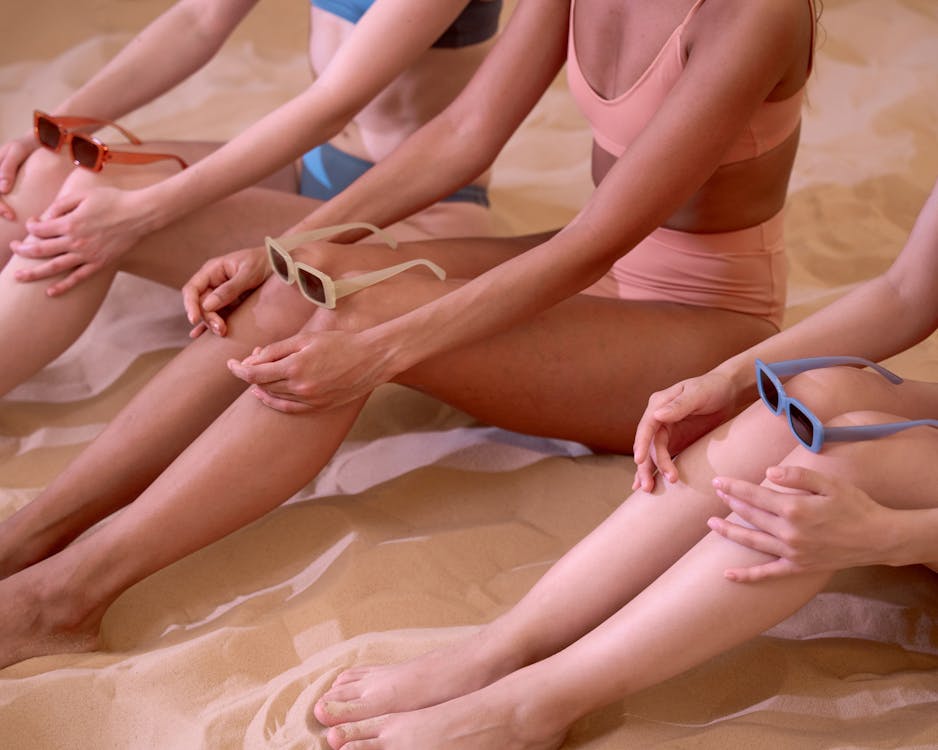 During summer, we all crave a chance to break away from our mundane lives – be it hitting the beach, going on an adventure or just chilling out. It's a much-needed reprieve that we can't live without!
However, we must remember that disruption of our normal routine can cause severe damage to our skin. For those who have spent too much time in the sun or indulged in sugary drinks while tanning, it is essential that you take steps now to restore your skin before Fall arrives and brings with it more harsh conditions for your complexion.
After your trip, you may have returned with a beautiful post-vacation glow, but beneath the surface lies sun damage that won't reveal its impact until years later. Overexposure to sunlight causes excessive water loss from the skin and activates collagen breakdown machines called MMPs; both of these problems can leave one's complexion less plump than before. The UV rays also break down underlying support structures in the skin, making it difficult for them to return to their original state.
Visiting the beach can be an enjoyable experience, but it is important to remember that sand and saltwater can irritate your skin if not rinsed off immediately after swimming. Moreover, sun protection must also be reapplied frequently while in the water, as sunscreen will wash away with contact with ocean waves. Even a trip without much time spent outside may still take its toll on your skin due to increased stress levels! 
Whenever your skin is exposed to a new environment, it has no choice but to adjust and cope with the pollutants and changing conditions. Whether you neglected or simply chose not to take all of your body lotions and washes on vacation, chances are that you had recourse to different products either provided by local lodging or acquired at a drugstore. This change in a product can cause aggravation as it takes time for skin cells to become accustomed; resulting in bumps or rashes upon returning home despite nothing seemingly being wrong during the trip!
In order to restore your skin's natural glow, we've assembled the following list of easy-to-follow tips that you can add to your regular routine:
1. We will always make you remember to HYDRATE!
Keep your body hydrated and refreshed by drinking plenty of fluids. To help nourish your skin topically, include humectants like glycerin, sodium pca, hyaluronic acid, and urea in your skincare routine. Why not try the Matcha Oat Milk Nourishing Mask for even better results?
2. Soothe the skin
If your skin is inflamed or irritated, you can easily find relief with natural ingredients like aloe, oats, and centella. After an effective soothing mask, apply the Watermelon Cucumber Water Locking Moisturizer from 100% PURE to your skin using a cotton pad for added support. For extra chillness factor during application time, feel free to store the fluid inside your fridge! Just remember not to go too cold – keep it mild and comfortable!
3. Grab your nearest antioxidant
Direct exposure to the sun can leave you with depleted antioxidants, yet they are essential for your skin's repair process. We need to highlight how mung beans, green tea, and vitamin C & vitamin E act as topical for this purpose; however, their importance must not be underestimated in your diet!
4. Don't be rude to your skin
Did you realize that UV exposure can reduce your skin's immunity? Now more than ever, your epidermis is susceptible to any danger or something new. Here are a few tips on how to aid and protect your dermal layer while it recuperates:
– Warm showers
To achieve a refreshing cleanse, use lukewarm water on your skin and be gentle when scrubbing. To keep the hydration in your complexion, limit showers to no longer than necessary — you'll thank yourself later!
– Pause with all actives
Step away from your acids or retinoids/retinols for a bit and allow your skin to get back to its balanced state. Then you can extract the full benefits of these ingredients, which are likely able to assist with combating some of the hyperpigmentation caused by summer exposure!
– Repair your skin barrier!
To help revitalize the protective barrier of your skin, focus on using natural and nourishing ingredients, and there's no better place to find them than 100% PURE. Consider incorporating ceramides, cholesterol, and fatty acids into your skincare regimen to restore any damage or compromised areas that you may have, like the Seaberry Moisturizer. Doing this will also leave you with a healthy complexion!