Keep Your Skin Healthy With These 5 Easy Skincare Habits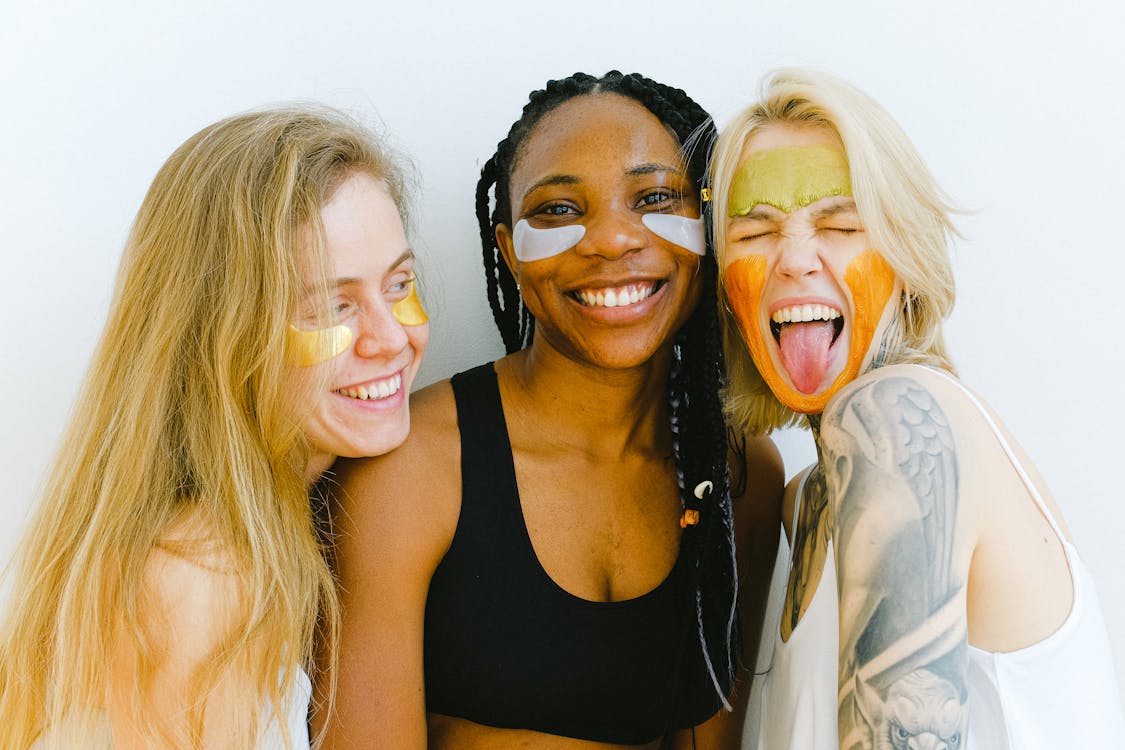 As 2023 begins, it can be difficult to adjust to changes and all of those resolutions. Your skin has similar responses – so let us help set your skincare routine back on track! Here are some simple goals you can strive for in order to give your skin a healthy glow.
1. REMOVE ALL YOUR MAKEUP AND SUNSCREEN BEFORE BED
As we snooze, our blood flow intensifies, causing us to feel warmer and the permeability of our skin barrier grows. Taking advantage of this opportunity by double cleansing with an oil-based cleanser such as Tea Tree Clear Complexion Cleanser from 100% PURE will effectively rid your face of all dirt and grime that has gathered throughout the day. This ensures that when it's time for you to get some beauty sleep, your skincare products can do their job properly while simultaneously allowing your skin to breathe!
2. EXFOLIATE YOUR SKIN WITH A CHEMICAL OR PHYSICAL EXFOLIANT
Combat bacteria, unclog pores, and reduce oil production with 7% Fruit Acids Apple Enzyme Exfoliating Cleanser – a powerful chemical exfoliant that uses acids and enzymes. Not only is it effective at loosening dead skin cells to prevent breakouts, but its hydrating properties also leave your skin feeling fresh and renewed over time! 
In contrast, physical exfoliation necessitates actually scrubbing away the dead skin cells with a washcloth or any other beautifying device like the Konjac Sponge: Charcoal! Doing so allows you to rid your outermost layer of skin and as soon as you rinse off, it will feel smoother than ever before.
You have the option of utilizing either one or both exfoliation methods together. It's essential to be mindful and attentive toward your skin, though! Too much of just a single method might not do you any favors. To help figure out which type is best suited for you, consider taking advantage of this handy chart that details each method's benefits:
Chemical Exfoliant
Experience the incredible power of acids and enzymes to break down bonds between skin cells for exfoliation. Use this method 1 or 2 times a week, although it may take some time before you experience long-term benefits. Those with dry, normal, oily, or acne-prone skin types can all benefit from this treatment; however, those with sensitive or very dry complexions should avoid using this technique altogether.
Physical Exfoliant
Give your skin a gentle but effective treatment by using exfoliants or beauty tools to buff away dead cells up to three times per week. You'll be able to experience immediate results with a brighter and smoother complexion after rinsing off the product. Those with dry, normal, or oily skin can benefit from this routine, while it is not recommended for those who have acne-prone or very sensitive skin types.
3. MOISTURIZE EVERYDAY
Did you know that certain skin types might not need a moisturizer in their routine? However, using something like 100% PURE's Rose Water Hydrating Milk can really help reduce the amount of transepidermal water loss (or TEWL). Unchecked TEWL could lead to conditions such as dryness, irritation, or even acne. To keep your complexion looking radiant and healthy, make sure you follow up with a moisturizer when necessary!
4. ON SUNNY, CLOUDY, OR RAINY DAYS, ALWAYS USE SUNSCREEN
UV rays are a lot sneakier than you think! For instance, UVA rays can easily penetrate through our windows and our skin. They can cause premature skin aging and have a hand in skin cancer formation, just like UVB rays. That is why it's important to apply and reapply sunscreen even if you don't see the sun itself. Stay tuned to see what we have in store to help protect your skin from those pesky UV rays!
5. CONSUME WHAT WORKS FOR YOU.
We can't emphasize enough how essential it is to use what you know and what works for you! Not only does this save money in the long run, but your skin will be immensely grateful. Introducing a new product into your routine messes up the current magic that's happening; thus, leading to unwanted sensitivity or irritation. Every single item varies in terms of time-frame for when results are visible – so remain patient and take heed with regard to whatever your skin desires!
As the new year is here, you may come across some positive changes – or maybe not. We want to provide these skin intentions for you so that your best skin can always be at its peak! Keep up what's working, and we'll continue to support your efforts in taking care of your skin barrier.